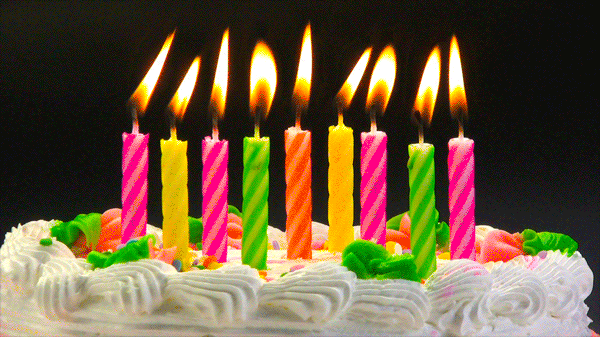 Happy birthday HeyMae Blog! That's right - I'm wishing us a happy birthday. Now if we're getting technical then yes, our birthday was technically on January 8th; however, life got in the way and I didn't have time to post. Luckily for us it's never too late to celebrate anything. I'm not exactly sure what I want to say in this post, so prepare for the ramblings of my chaotic mind which I'm going to try to keep as short and sweet as possible. To start, I want to talk about my experiences thus far as the owner of HeyMae Blog.
To be truthful, this isn't the first blog I've ever created, and not even the first HeyMae. Many years ago while I was still in high school even I created the very first HeyMae blog, but not even an hour into having created a blog I gave up on it once I realized how much work goes into every part of having a blog - and that's why I'm so proud of what I've created and where we are now. There may not be a single thing about this blog that's normal, timely, or regulated but just the fact that it has any presence or following online is incredible to me and I'm so thankful for it. I wasn't wrong all of those years ago when I realized that creating a blog is a lot of hard work, and I can't say that maintaining it is any easier, but each and every time one of you reads or comments about how much you've enjoyed a post it makes all of the struggle worth it, so thank you.
I have a lot of things planned for HeyMae so that it can continue to grow, as my New Year's Resolution is to continue growing HeyMae Blog's following, so be sure to keep a look out for my upcoming posts (assuming life doesn't keep getting in the way all of the time). Once again, I just want to sincerely thank each and every one of you who has supported HeyMae, especially those of you who have been here since January 8th, 2017, because without your support I would've lost the motivation to continue pursuing my passion for writing a year ago. Here's to many more posts, playlists, and birthdays!
Sophie XOXO